Plan your visit to Cognac Espace 3000 congress center
VS Pack is a tradeshow for professional visitors only. Every two years, it brings together the experts in the packaging sector of the Wine & Spirits industry.
From Tuesday 5 to Thursday 7 December 2023
Open to visitors from 9am to 6pm
Open to exhibitors from 8am to 7pm
Exhibition reserved for professionals.
Free entry upon presentation of a business card, an invitation or your electronic badge.
Espace 3000
Boulevard Oscard Planat
16100 Cognac
Visitors: On presentation of a visitor's badge available after registration on our platform.
Exhibitors : On presentation of your exhibitor badge which can be edited from your exhibitor area.
Espace 3000, the exhibition centre of the city of Cognac, is located Boulevard Oscard Planat, 16100 Cognac.
Cognac is 30 minutes from Angoulême, as well as 1h30 from Poitiers, Bordeaux and La Rochelle.
GPS coordinates are: longitude – 0°20′28.28′′W (-0.341187), latitude – 45°41′21.19′′N (45.68922).
Parking is free and guarded, upon presentation of your Exhibitor badge, Visitor badge or Press Accreditation.
If you come by train to Vs Pack, you have a connection at Angoulême TGV station. The train journey times are given as an indication, subject to fluctuations in SNCF traffic.
Paris – Cognac : 2h45
Poitiers – Cognac : 1h45
Bordeaux – Cognac : 1h15
Useful information for your visit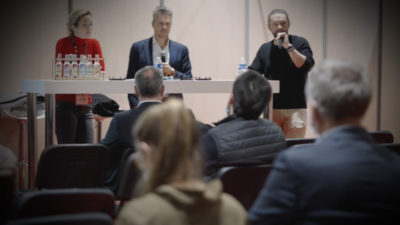 The VS Pack exhibition is a 3-day cycle of free conferences and round tables on all the themes of the wine and spirits market of tomorrow: innovation, packaging, legal aspects, marketing trends, etc.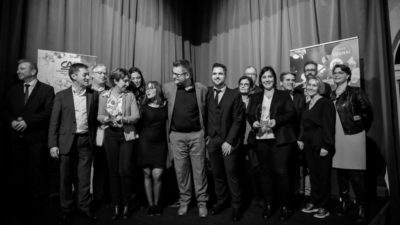 Each edition of VS Pack rewards the best packaging innovations in the field of premium and ultra-premium drinks. This is an opportunity for you to highlight your new products and to showcase the work of your teams.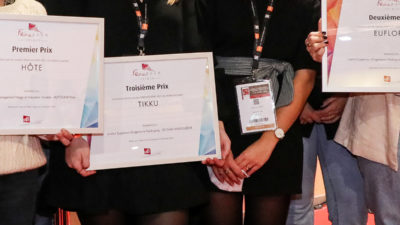 The Freepack Spirit contest
This contest is dedicated to packaging design students. It is organised in partnership with the INDP – Institut National du Design Packaging – to promote the creativity of tomorrow's designers.